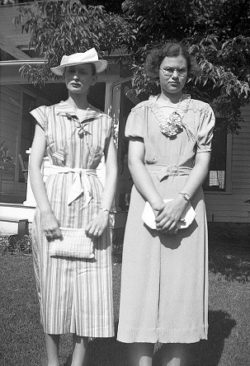 (Preface)
This diary kept by Trella Hemmerly (on left in picture with sister Mary)
while working as a stenographer to WZ Davis, traffic manager HC Godman Shoe Company in Columbus, Ohio at $13.00 a week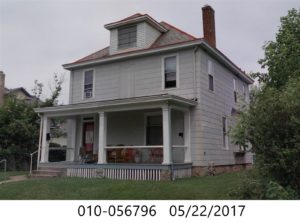 Living at 2216 Indiana avenue Columbus Ohio with Dan Davis Mrs. Davis and Laura.
Going with Walter Haldeman who is attending Bliss Business College – higher accounting – Working at High Street cafeteria – Wilson's Florist and went to Marion working at Susquehanna Silk Mill.
New Year's Day Entry
12:00 found Wally & I at the Palace "Little Minister" out at 2:00 streetcar home at 4:00 fill in the gap Walter didn't prove quite capable enough getting car had to walk back from where we got off I cried and gave his ring back .
Went to Aunt May's for sauerkraut dinner. Came to room about 8:00. Had a bath it.. Walter called. Seemed quit (sic) shaken yet. We'll try to straighten it out tomorrow evening.